by Lydia Whitlock — Feb 12th, 2016
Rice bowls are starting to be a big thing these days, and there's a good reason. Take something a little saucy, something with some great texture, something with protein or some bite to it, arrange on top of rice, add the condiments of your choice, and enjoy your healthy, delicious, and filling meal! And you can keep all the components in the fridge for easy assembly whenever you like.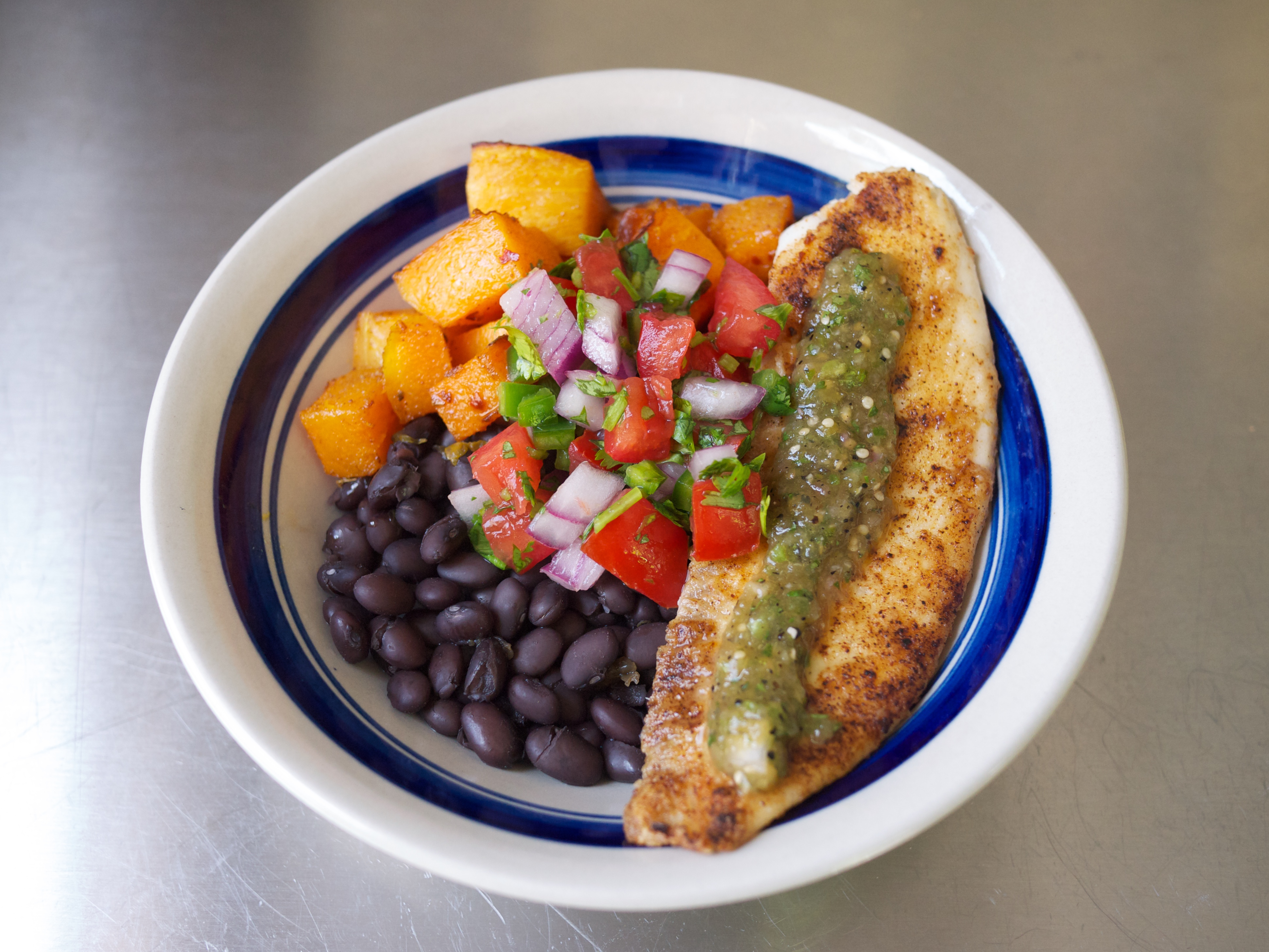 Here we have a burrito/fish taco hybrid. Start with healthy brown rice, top with some black beans that are simmered with aromatics that really bring out their great flavor and texture, toss in some beautifully-spiced roasted butternut squash cubes, place a piece of crispy, pan-seared tilapia seasoned with Vanns Organic Taco Seasoning on top, then add not one but two kinds of fresh homemade salsa.
INGREDIENTS
Black Beans:
Full post »